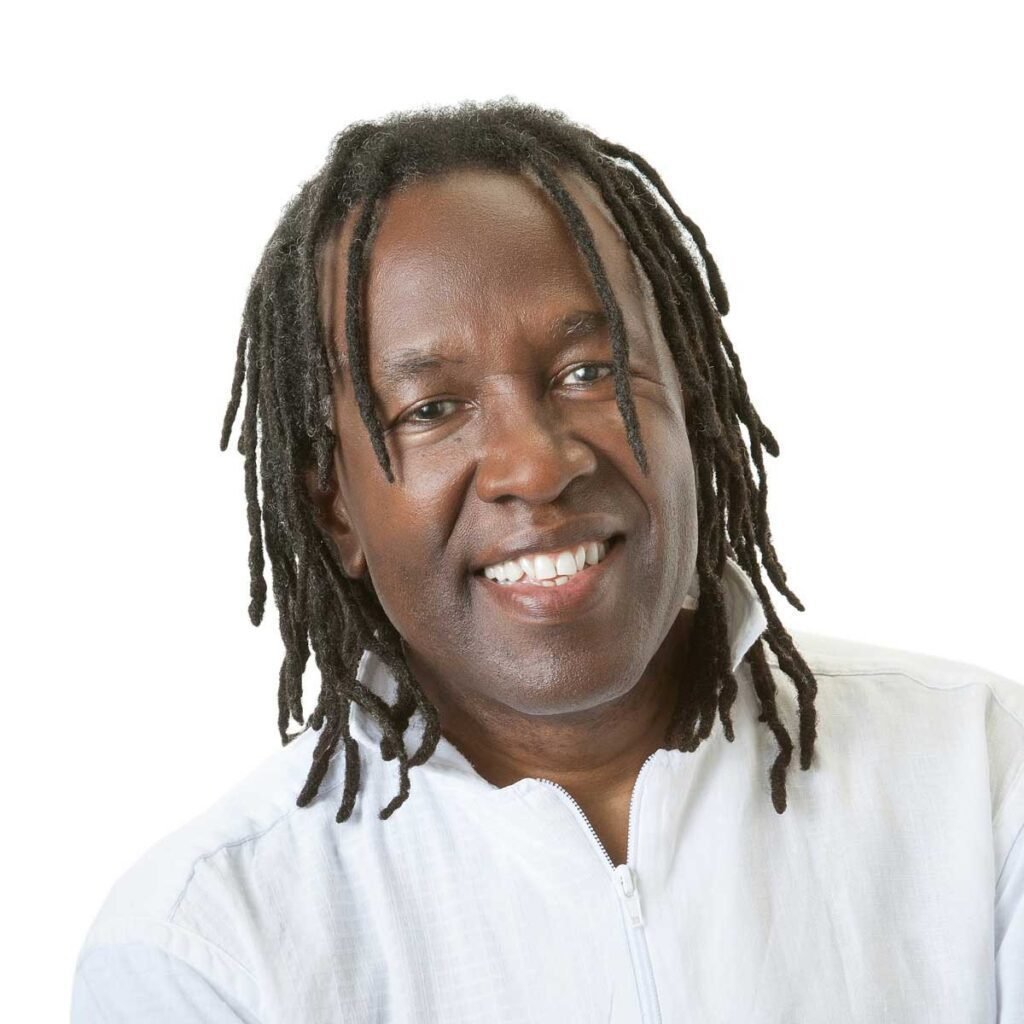 David Michael Rudder OCC May 6 1953 Belmont, Port of Spain, Trinidad and Tobago
At the age of 11, Rudder began singing in a calypso band with his grandmother, a devout Baptist. As a teenager, he sang backup vocals for calypsonian Lord Kitchener's calypso tent,[4] while working as an accountant for the Trinidad Bus Company.
Rawlson Charles, a New York-based record producer, sponsored Charlie's Roots, a leading band in Trinidad and Tobago, in 1977. Rudder was one of the band's vocalists for many years.
Andy Narell's 1986 album The Hammer produced two big hits, "The Hammer" (a tribute to the late pianist Rudolph Charles) and "Bahia Girl". In 1987, "Calypso Music" was released, a brilliant encapsulation of calypso's history. In 1988 Rudder released what is widely considered his finest album to date, Haiti, which included the title track, a tribute to the glory and suffering of Haiti; "Engine Room", which captured the energy of the steel band; and "Rally 'Round the West Indies", which became the anthem of West Indian cricket (with modified lyrics).
In 1991, four tracks performed by Rudder were included in the soundtrack of the film Wild Orchid: "Dark Secret" (two versions), "Children Of Fire (Call Of Xango)", and "Just a Carnival", which includes Rudder in the final scene of the movie "performing" on the beach. In 1996, he was appointed a Goodwill Ambassador for the United Nations Development Program (UNDP).
In 2008, Rudder did a soca collaboration with fellow Trinidadian Machel Montano, "Oil and Music" on Machel's 2007 album