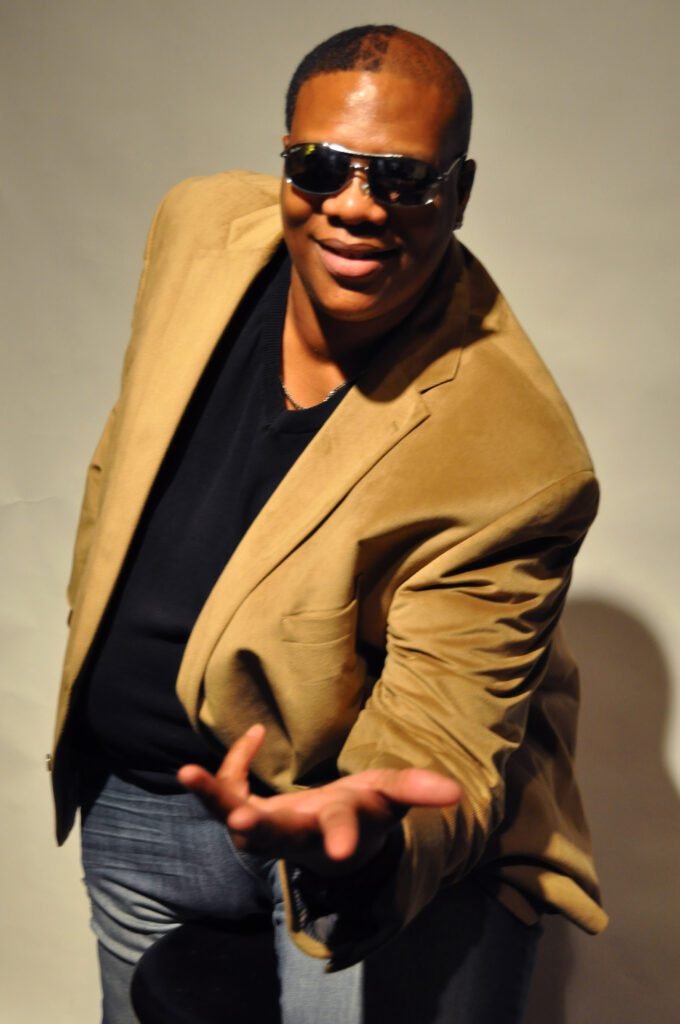 Mark Quashie January 24 1967 Port of Spain, Trinidad and Tobago
A vocalist and electronic dance artist from the United States. The Fall Guy, a 1980s action/adventure television series starring Lee Majors as a Hollywood stuntman moonlighting as a bounty hunter, inspired Quashie's moniker. As a native of Brooklyn, New York, The Mad Stuntman was introduced to producer/DJ Erick Morillo by Panamanian reggae artist El General. As part of the "Go On Move" single, Morillo wanted to find a group to tour with him. "Go On Move" was originally intended to be an underground dub track, primarily instrumental with minimal vocal showcase on the hook, but the energetic rough reggae vocals of The Mad Stuntman propelled it into mainstream success, and prompted the single's modification for commercial release.
"Go On Move" reached number 6 on the U.S. dance charts, launching Reel 2 Real featuring The Mad Stuntman into mainstream popularity. The Latin-reggae duo's sophomore 1993 single "I Like to Move It" became the group's most commercially successful and recognizable song, topping both American and European charts. After peaking in France and the Netherlands, the single became a top-ten hit across Europe. The song peaked at number 89 on the 1994 Hot 100. Reel 2 Real's "Move It Move It" featuring The Mad Stuntman reached number five on the UK Singles Chart and number eight on the U.S. Hot Dance Songs chart. Four of Reel 2 Real's top ten dance hits were performed by the Mad Stuntman.
The song was used in the first Madagascar film released by DreamWorks Studios in 2005. Sacha Baron Cohen performed the song as King Julien XIII and voiced the character. As a result of Madagascar's use of "I Like to Move It," the song became a popular anthem for millions of viewers worldwide. Producer will.i.am duplicated The Mad Stuntman's style for his character Moto Moto in Madagascar 2, while acclaimed comedian/actor Chris Rock gave a colorful mash-up performance of the song, "Afro Circus/I Like to Move It" as Marty The Zebra in Madagascar 3: Europe's Most Wanted.